So Clear
Snapper Music SMDCD152 (1997)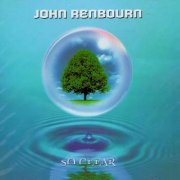 Album available as:-
(Snapper Music SMDCD152)
Do you know anything about this album and can write a quick review? Email webmaster.
Track Listing
1. Lucky Thirteen
2. Sally Go Round The Roses
3. Forty-Eight
4. Tic Tocative
5. Lord Franklin
6. Lady Nothing's Toy Puffe
7. The Hermit
8. Shake Shake Mama
9. Waltz
10. Faro Annie
11. White House Blues
12. Can't Keep From Crying
13. My Sweet Potato
14. Kokomo Blues
15. So Clear
16. The Lady And The Unicorn
17. Will The Circle Be Unbroken
18. Bicycle Tune
19. Judy
20. I Know My Babe
21. Lost Lover Blues
22. One for William
23. Jack Orion (edit)
24. The Trees They Do Grow High
25. Goat Island
26. A Maid That's Deep In Love
27. Back On The Road Again
28. Bransle Gay/Bransle De Bourgogne
29. The Earl of Salisbury
30. Come On In My Kitchen
31. Willy O'Winsbury
32. Old Mac Bladgitt
33. In Time
34. Alman/Melancholy Galliard
35. Blues Run The Game





John Renbourn - Guitar, Vocals
Bert Jansch, Guitar, Vocal
Artist Gig Guide
Click on the links below to see an accurate gig guide of the following artists.
John Martyn