After The Dance
Shanachie Records SHCD99006 (1992)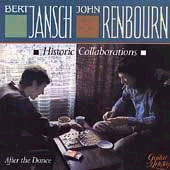 Album available as:-
(Shanachie Records SHCD99006)
Do you know anything about this album and can write a quick review? Email webmaster..
Track Listing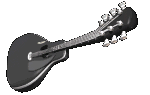 Click on the guitar to hear tracks. (RealAudio / Windows Media Player)
(Can't hear anything? Click here for help.)

1. Tic-Tocative
2. Waltz
3. Piano Tune
4. Goodbye Porkpie Hat
5. Hole In The Coal
6. Wagoner's Lad, The
7. Lucky 13
8. Three Part Thing
9. Stepping Stones
10. Red's Favourite
11. No Exit
12. Orlando
13. Bells
14. East Wind
15. After The Dance







John Renbourn - Guitar
Bert Jansch - Guitar, Vocals
Artist Gig Guide
Click on the links below to see an accurate gig guide of the following artists.
John Martyn