Snap a Little Owl
Shanachie 97003 (1989)

Album available as:-
(Shanachie SHANCD97003)
A Compilation from "Under The Volcano" and "John Renbourn and Stefan Grossman".
Track Listing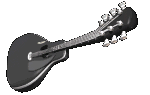 Click on the guitar to hear tracks. (RealAudio / Windows Media Player)
(Can't hear anything? Click here for help.)

1. Spirit Levels
2. Water Gypsy
3. Snap A Little Owl
4. Bermuda Triangle Exit
5. Looper's Corner
6. Luke's Little Summer
7. Woman From Donori
8. Why A Duck
9. Idaho Potato
10. Luckett Sunday
11. All Things Parallel Must Converge
12. The Way She Walks
13. The Drifter





John Renbourn - Guitar
Stefan Grossman - Guitar
Artist Gig Guide
Click on the links below to see an accurate gig guide of the following artists.
John Martyn