John Renbourn's Ship Of Fools
Run River Records RRA009 (1988)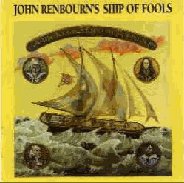 Album available as:-
(Flying Fish Records FF70466)
Do you know about this album and can write a short review? Email webmaster.
Track Listing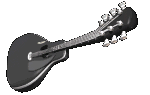 Click on the guitar to hear tracks. (RealAudio / Windows Media Player)
(Can't hear anything? Click here for help.)

1. Searching for Lambs
2. Sandwood Down to Kyle (Goulder)
3. Bogey's Bonnie Belle
4. Lark in the Clear Air
5. The Martinmas Wind (Renbourn)
6. Cobbler's Jig/Maltese Brawle
7. I Live Not Where I Love
8. The Verdant Braes of 'Screen
9. Ship of Fools (Boyle/Renbourn/Roberts/Tilston)
10. Traveller's Prayer (Renbourn)





John Renbourn - Vocal, Guitar, Cittern, Lead Guitar
Steve Tilston - Vocals, Guitar, Mandolin, Arpeggione (Bowed guitar), Flute, Alto, Northrumbian Pipes
Maggie Boyle - Vocal, Flute, Whistle, Bodhran
Mitch Greenhill - Percussion, Casaba
Scott Breadman - Hand Drum, Triangle
Michael Tempo - Talking Drums

Artist Gig Guide
Click on the links below to see an accurate gig guide of the following artists.
John Martyn