Solomons Seal
Reprise K44197 (1972)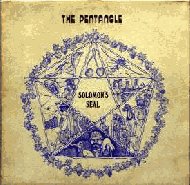 Album available as:-
(Castle CMRCD555)
Do you know the album and can write a quick review? Email webmaster.

Track Listing
1. Sally Free and Easy
2. The Cherry Tree Carol
3. The Snows
4. High Germany
5. People on the Highway
6. Willy O'Winsbury
7. No Love Is Sorrow
8. Jump, Baby, Jump
9. The Lady of Carlisle




John Renbourn - Acoustic & Electric Guitar, Recorder, Sitar, Harmonica, Voice
Bert Jansch - Guitar, Vocal, Banjo, Dulcimer
Jacqui McShee - Vocals
Danny Thomson - Double Bass
Richard Cox - Drums, Finger Cymbals, Vocals
Artist Gig Guide
Click on the links below to see an accurate gig guide of the following artists.
John Martyn