There You Go
Columbia SX6001 (1965)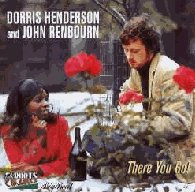 Album available as:-
(Big Beat CDWIKD186)
Other releases:-
Ace Records CDWIKD 186
(re-release 1999 including two sides from Columbia single released in 1965)
Dorris Henderson arrived in London in 1964. She came from Wafts in Los Angeles where her daddy was a well established preacher with a big congregation. So Dorris could really sing gospel, but she knew the blues too. Her uncle was the legendary Guitar Nubbit and she listed T-Bone Walker and John Lee Hooker among her friends.

We met at the Roundhouse in Soho. I think Champion Jack Dupree was working that night. It was a big thrill for me to play for her. We did gigs around the London clubs and toured a bit. Dorris also landed a spot on a weekly television show on which Alexis Korner headed the house band.


The tunes here are pretty representative, simply vocal and guitar, all done live in an afternoon. A bit of church, a bit of blues, and what are probably among the first 'cover versions' of songs by young up and coming songwriters Paul Simon and Bob Dylan


- John Renbourn.
Track Listing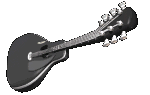 Click on the guitar to hear tracks. (RealAudio / Windows Media Player)
(Can't hear anything? Click here for help.)
1. Sally Free And Easy
2. Single Girl
3. Ribbon Bow
4. Cotton Eyed Joe
5. Mr Tambourine Man
6. Mist On The Mountain
7. The Lag's Song
8. American Jail Song
9. The Water Is Wide
10. Something Lonesome
11. Song (aka Falling Star)
12. Winter Is Gone
13. Strange Lullaby
14. You'll Need Somebody On Your Bond
15. One Morning In May
16. Darling Corey
17. Going To Memphis
18. Hangman
19. Leaves That Are Green

John Renbourn - Guitar & Vocals
Dorris Henderson -Vocals
Artist Gig Guide
Click on the links below to see an accurate gig guide of the following artists.
John Martyn