Blackwater Side
Recall SMDCD153 (1998)
Album available as:-
(Recall SMDCD153)
An ultimate collection consisting of tracks with John Renbourn and the Pentagle. A good introduction to Bert's music.


Track Listing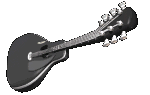 Click on the guitar to hear tracks. (RealAudio / Windows Media Player)
(Can't hear anything? Click here for help.)
1. Rosemary Lane (Traditional)
2. When I Get Home (Traditional)
3. The First Time Ever I Saw Your Face (MacColl)
4. Woe Is Love My Dear (Jansch)
5. Blackwaterside (Traditional)
6. I Saw an Angel (Cox/Jansch/McShee/Renbourn/Thompson)
7. A Little Sweet Sunshine (Jansch)
8. Life Depends on Love (Jansch)
9. Running from Home (Jansch)
10. Market Song (Cox/Jansch/McShee/Renbourn/Thompson)
11. Wishing Well (Briggs/Jansch)
12. Tell Me What Is True Love? (Jansch)
13. I Loved a Lass (Traditional)
14. It Don't Bother Me (Jansch)
15. No Exit (Jansch/Renbourn)
16. Bruton Town (Traditional)
17. Gasbah (Jansch)
18. Been on the Road So Long (Campbell)
19. Tinker's Blues (Jansch)
20. Courting Blues (Jansch)
21. Needle of Death (Jansch)


CD 2

1. Oh How Your Love Is Strong (Jansch)
2. Angi (Graham)
3. Poison (Jansch)
4. Lucky Thirteen (Renbourn)
5. Peregrinations (Jansch)
6. Soho (Jansch/Renbourn)
7. A Woman Like You (Jansch)
8. Rambling's Going to Be the Death of Me (Jansch)
9. The Gardener (Traditional)
10. Tic-Tocative (Jansch/Renbourn)
11. Nobody's Bar (Jansch)
12. Train Song (Jansch)
13. Reynardine (Traditional)
14. Sweet Child (Cox/Jansch/McShee/Renbourn/Thompson)
15. Come Back Baby (Davis)
16. Rabbit Run (Jansch)
17. Strolling Down the Highway (Jansch)
18. Go Your Way My Love (Briggs/Jansch)



Bert Jansch -Guitar, Vocals
John Renbourn - Guitar
Artist Gig Guide
Click on the links below to see an accurate gig guide of the following artists.
John Martyn