When The Circus Comes To Town
Cooking Vinyl COOKCD092 (1995)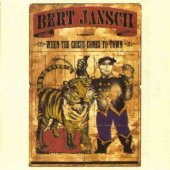 Album available as:-
(Demon Ninety Nine)



Buy it now!
Bert Jansch was 52 when this CD came out in 1995, and at that point, he was revered as an elder statesman of the British folk community (although the veteran singer/songwriter is actually Scottish, not British). Jansch's brooding, introspective, bluesy style of folk-rock had not grown stale over the years-When The Circus Comes To Town, in fact, is the work of an artist who was having no problem maintaining either his vitality or his charisma. The influential Jansch has long been admired for his storytelling abilities, and his performances on such selections as "The Lady Doctor from Ashington, " "Living in the Shadows, " "Walk Quietly By" and "No One Around" demonstrate that in 1995, he remained as compelling a storyteller as ever. When The Circus Comes To Town is a welcome addition to Jansch's sizable catalogue.
- Alex Henderson (AMG)
Track Listing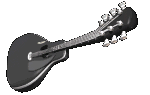 Click on the guitar to hear tracks. (RealAudio / Windows Media Player)
(Can't hear anything? Click here for help.)
1. Walk Quetly By (Jansch)
2. Open Road (Jansch)
3. Back Home (Jansch)
4. No One Around (Romer)
5. Step Back (Jansch)
6. When the Circus Comes to Town (Jansch)
7. Summer Heat (Jansch)
8. Just a Dream (Jansch)
9. The Lady Doctor from Ashington (Jansch)
10. Stealing the Night Away (Jansch)
11. Honey Don't You Understand (Jansch)
12. Born With the Blues (Jansch)
13. Morning Brings Peace of Mind (Jansch)
14. Living in the Shadows (Jansch)



Bert Jansch - Guitar,Vocals
Artist Gig Guide
Click on the links below to see an accurate gig guide of the following artists.
John Martyn