Acoustic Routes
Demon Ninety Nine (1993)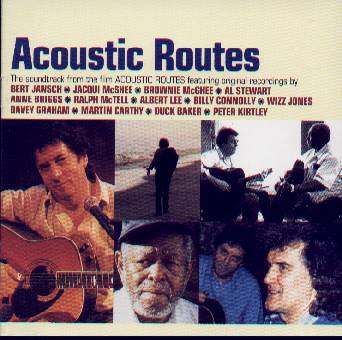 Album available as:-
(Demon Ninety Nine)



Buy it now!
Initially commissioned by the BBC Scotland as a forty minute regional program, the few-waiving involvement of Billy Connolly as the films anchor man- linking the performances and ad-libbing Bert's history with humour, affection and the communal pride that comes with reliving one's own part of movement - allowed for the project's extension to seventy minutes and a network screening. The budget had been desperately small, but the end result had the sheen of class. In one sequence, filmed at 365 High Street Edinburgh, the old Howff premises, Bert was reunited with Archie Fisher, Hamish Imlach and Ann Briggs; in an other he was teamed up with Al Stewart and Wizz Jones for a trawl around the old haunts in Soho; Davy Graham (refusing to perform with his old rival) is seen playing solo and quaffing cappuccinos at the Troubadour, Ralph McTell explains the music's fragility, Peter Kirtley attests to Bert's influences and Martin Carthy revisits "Scarborough Fair" under the indignity of a bogus title (neatly avoiding Paul Simons copyright); Bert play's "Heatbreak Hotel" one more time with Albert Lee, in California, and meets his original inspiration Brownie McGhee for the first time in nearly thirty years. Brownie had not the first idea who Bert was but he was happy to entertain anyone who had known the blues.
"I was quiet proud that I was able to get all those people together", says Bert, in retrospect. "But I personally didn't play well during the whole film. I don't know why." "Given plenty of airtime on the whole program to assert his legend, Jansch did anything but" wrote David Cavanagh in Mojo, another of the new veteran-friendly music monthlies.

- Source: Dazzling Stranger Bert Jansch And The British Folk & Blues Revival By Collin Harper.
Track Listing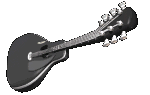 Click on the guitar to hear tracks. (RealAudio / Windows Media Player)
(Can't hear anything? Click here for help.)
1. (Bert Jansch & Jacqui McShee) Chasing Love 2:29
2. (Bert Jansch) Running From Home 1:57
3. (Brownie McGhee & Bert Jansch) Don't Pity Me 3:17
4. (Bert Jansch) Needle of Death 3:03
5. (Anne Briggs & Bert Jansch) Go Your Way My Love 3:23
6. (Davey Graham) 40 Ton Parachute 2:35
7. (Davey Graham) Sitar Ram 2:40
8. (Wizz Jones) The First Girl I Loved 4:41
9. (Wizz Jones) Happiness Was Free 3:20
10. (Martin Carthy & Bert Jansch) The Elfin Knight
11. (Duck Baker) The Blood Of The Lamb 5:43
12. (Bert Jansch & Al Stewart) Blues Run The Game 2:53
13. (Bert Jansch & Peter Kirtley) Let Me Sing 3:20
14. (Ralph Mc Tell) That'll Do Babe 2:45
15. (Bert Jansch) High Emotion 2:54
16. (Bert Jansch & Albert) Lee Heartbreak Hotel 1:38
17. (Bert Jansch & Albert Lee) If I Were A Carpenter 3:02
18. (Brownie McGhee & Bert Jansch) Parcel Post Blues 3:37
19. (Brownie McGhee & Bert Jansch) Walk On 3:02
20. (Billy Connolly & Bert Jansch) Country Blues 2:58
Artist Gig Guide
Click on the links below to see an accurate gig guide of the following artists.
John Martyn