The Best Of Bert Jansch
Kicking Mule KM/ TRA 334 (1980)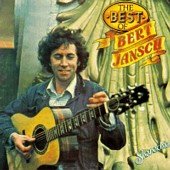 Album available as:-
(Shanachie SHANCD99004)

A best of collection.
Track Listing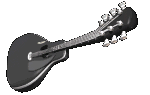 Click on the guitar to hear tracks. (RealAudio / Windows Media Player)
(Can't hear anything? Click here for help.)

Side One:
1. Nicola
2. Reynardine
3. So Long
4. Llaman
5. Peregrinations
6. Weeping Willow Blues
7. Angie
Side Two:
1. The First Time I Ever Saw Your Face
2. Nottamun Town
3. It Don't Bother Me
4. Box Of Love
5. Henry Martín
6. Needle Of Death
Bert Jansch - Guitar and Vocals.
Artist Gig Guide
Click on the links below to see an accurate gig guide of the following artists.
John Martyn