Avocet
Ex Libris 30.005 (1978)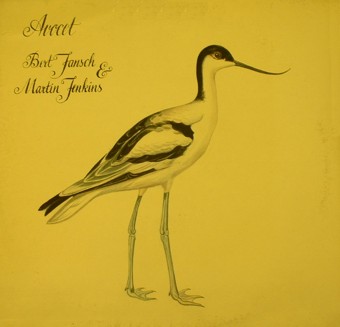 Album available as:-
(Ex Libris 30.005)
The jazz side of Jansch's music is very strong. Mandocellist Martin Jenkins takes front stage on this album, along with Jansch. The album was originally issued by a Danish company Ex Libris (EXL30.005). Track 6, although the same as the other versions, was titled "Gold Finch" rather than Kittiwake.
Track Listing
1. Avocet
2. Lapwing
3. Bittern
4. Kingfisher
5. Osprey
6. Gold Finch


Bert Jansch - Guitar, Vocals
Martin Jenkins - Mandolin
* Thanks to Hugh Townley (Janschophile) for the details.
Artist Gig Guide
Click on the links below to see an accurate gig guide of the following artists.
John Martyn