Bert Jansch Anthology
Transatlantic MTRA2007 (1978)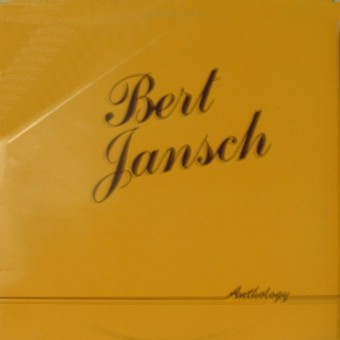 Album available as:-
(Transatlantic MTRA2007)
A collection of previously released songs.
Track Listing
Side One:
1. Nicola
2. Reynardine
3. So Long
4. Llaman
5. Peregrinations
6. Weeping Willow Blues
7. Angie
Side Two:
1. The First Time I Ever Saw Your Face
2. Nottamun Town
3. It Don't Bother Me
4. Box Of Love
5. Henry Martín
6. Needle Of Death
Bert Jansch: Guitar, Vocals

Artist Gig Guide
Click on the links below to see an accurate gig guide of the following artists.
John Martyn