The Guitar Of Bert Jansch
Transatlantic 44022 (1977)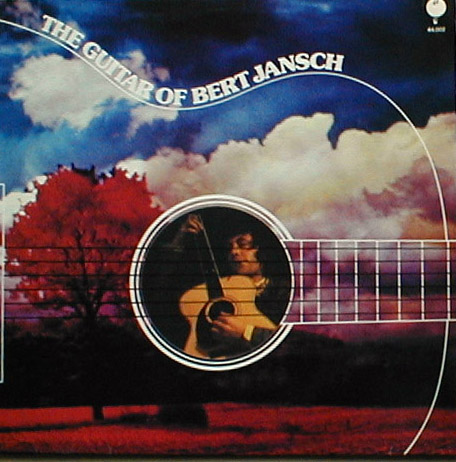 Album available as:-
(Transatlantic 44022)
A collection of previously released songs.
Track Listing
1. Angi (Graham)
2. Miss Heather Rosemary Sewell
3. Nicola (Jansch)
4. Tinker's Blues (Jansch)
5. The First Time Ever I Saw Your Face (MacColl)
6. As the Day Grows Longer Now (Jansch)
7. Birthday Blues
8. The Wheel (Jansch)
9. Stepping Stones (Jansch/Renbourn)
10. The Wagoner's Lad (Traditional)
11. The Gardener (Traditional)
12. Blues
13. Veronica (Jansch)
14. Henry Martin


Bert Jansch: Guitar, Vocals

Artist Gig Guide
Click on the links below to see an accurate gig guide of the following artists.
John Martyn