Once
Science Friction HUCD011 (1994)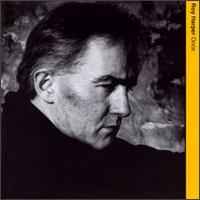 Album available as:-
(Science Friction HUCD011)
'Once was made at home in Lincolnshire. It was a very enjoyable album to make. I had left EMI for the second time but this time I had the wherewithal to continue making records and I was in a much better frame of existence than on the first parting.
The album was made in part to capture a more live sound, the kind of sound that you would hear if you came to see a gig. Most of it worked and I was very pleased with it.
It has been said that the whole effect of the record is one of a greater maturity, but that was written by someone who had been looking at the cover photo for too long. I considered 'The Black Cloud of Islam' long and hard before I committed it to record because there is a possibility that it could be construed as racist, which I am certainly not. During my life I have done everything possible to promote racial equality. The thin thread that was holding my tongue, (with respect to Islam), broke when Pan Am flight 232 went down over Lochabie in Scotland.
I am pretty fundamental myself, but I wouldn't kill children under any circumstances.
The dismantling of the Berlin Wall with such celebration enabled me to write a dedication to peace called 'Berliners'. I will always remember these times with great affection. In 1990 my life was pretty good.
There are a couple of good love songs and an album dedicated to social insights, with performances by Kate Bush, Terry Cooke, Mark Feltham, Tony Franklin, David Gilmour, Nick Harper and Mazlyn Jones. A very substantial album.
A companion video was made for release at about the same time as the album, but is not in the same class. It was made on an icy night in late November, with the theatre open to the elements at the rear to accommodate the TV crew, and it shows. Someone should have told me to smile, after all, that's one thing that I'm quite good at.

- Roy Harper
Track Listing:
1. Once
2. Nowhere to Run
3. Tom Tiddler's Ground (Harper)
4. The Black Cloud of Islam
5. Berliners
6. Frozen Moment (Harper)
7. One Man Rock & Roll Band (Harper)
8. Twelve Hours of Sunset (Harper)
9. Short and Sweet
10. I Hate the White Man (Harper)
11. Hangman (Harper)



Roy Harper - Guitar, Vocals